Looking for an alternative to the traditional registry wedding? Unfurrow your brow and cast your eyes over to Melbourne's answer to the Vegas wedding chapel – The Altar Electric.
The gloves are off, and The Altar Electric, has overhauled their entire space in Collingwood.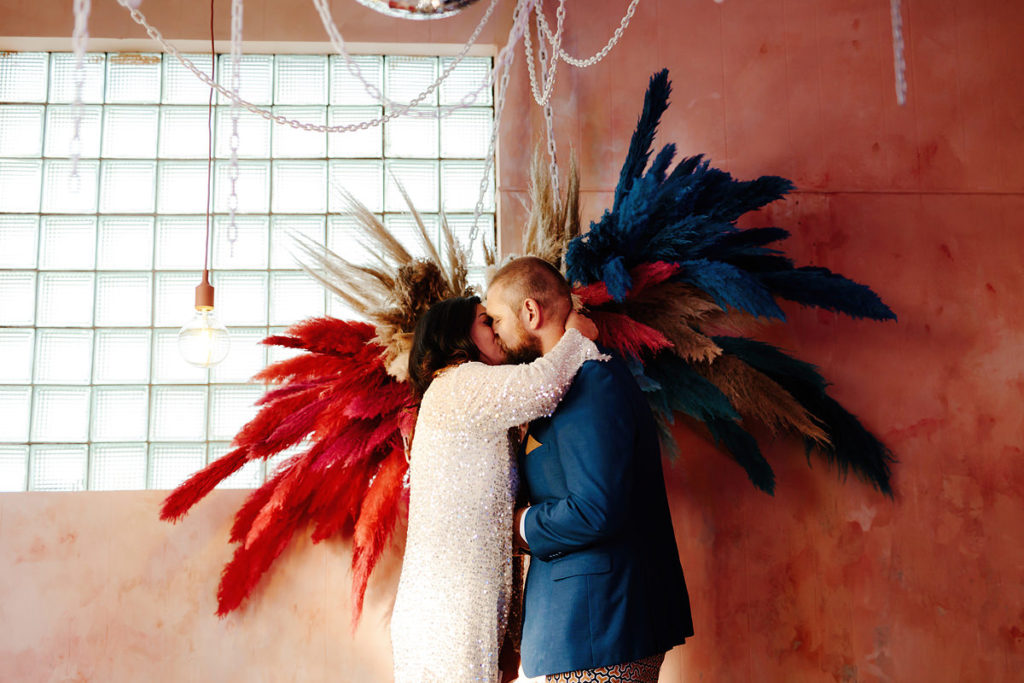 Previously a rich blue and in a slightly smaller room, The Altar Electric has a new lease of life in incredible pastel peach colours, with explosions of floral colour courtesy of the inimitable Melbourne florist Bloom Boy, styling features from The Arbourists, and an entire vision executed by the wizard-folk at Good Day Club.
The Altar Electric have been leaders in getting couples hitched while we've all been sailing the perilous waters of Covid-19, providing shotgun-style weddings and a colourful alternative to traditional registry weddings.
Now, as isolation restrictions lift, the venue is opening up and moving towards it's full capacity of 40.
Enjoy this little peek into Rachel and Pauls real wedding at The Altar Electric.
The venue has the most incredible light draping through its industrial style windows at any hour of day.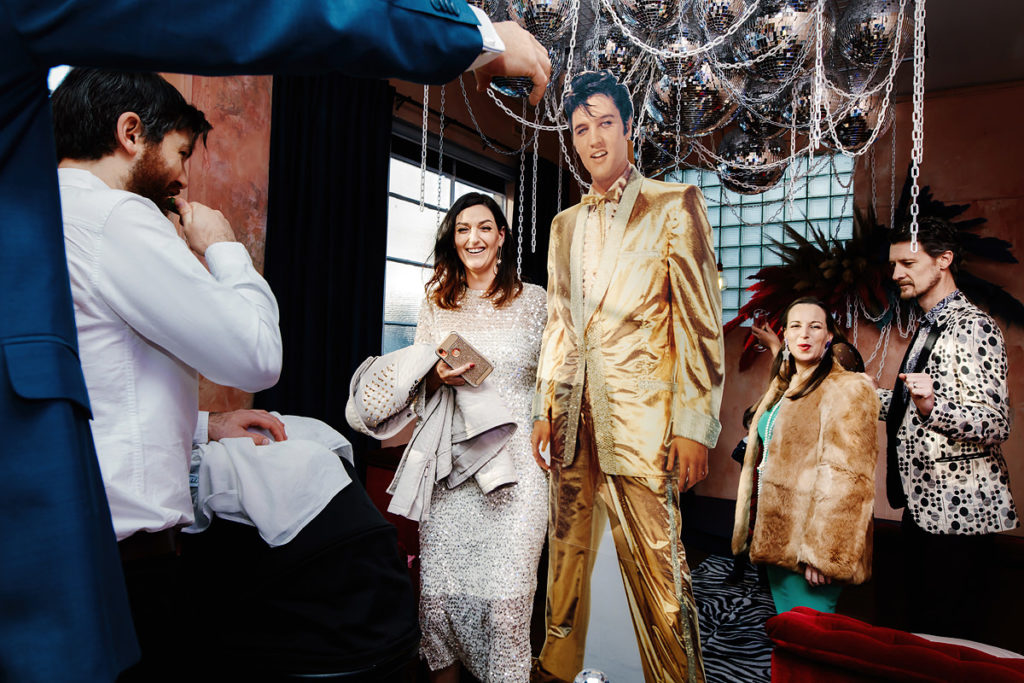 BYO cardboard Elvis – but you can order the real deal via their in-house Elvis impressionist.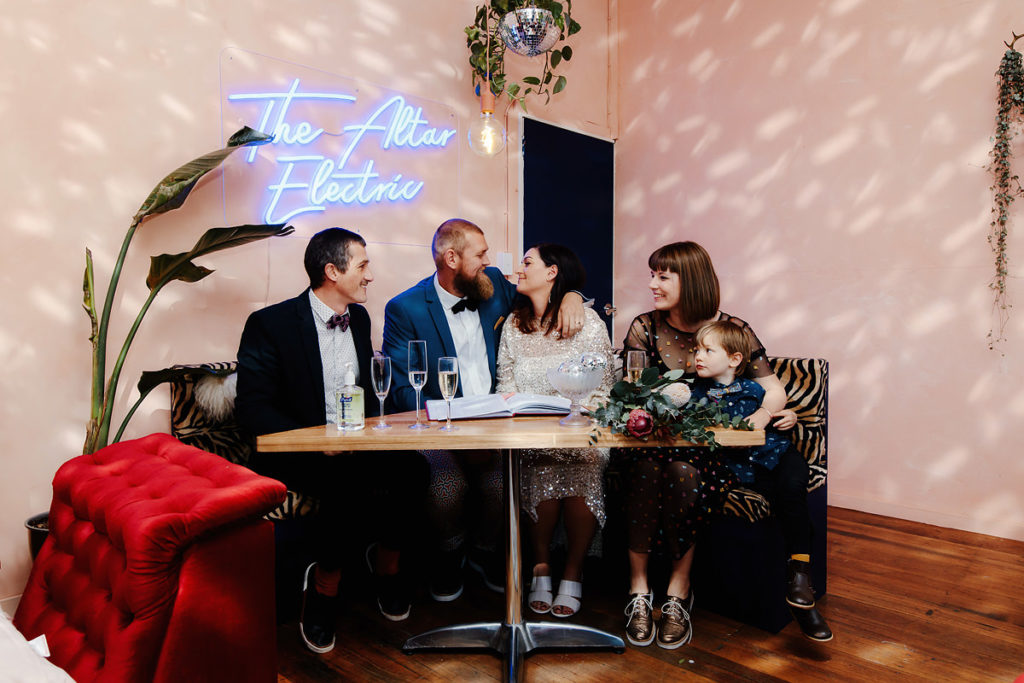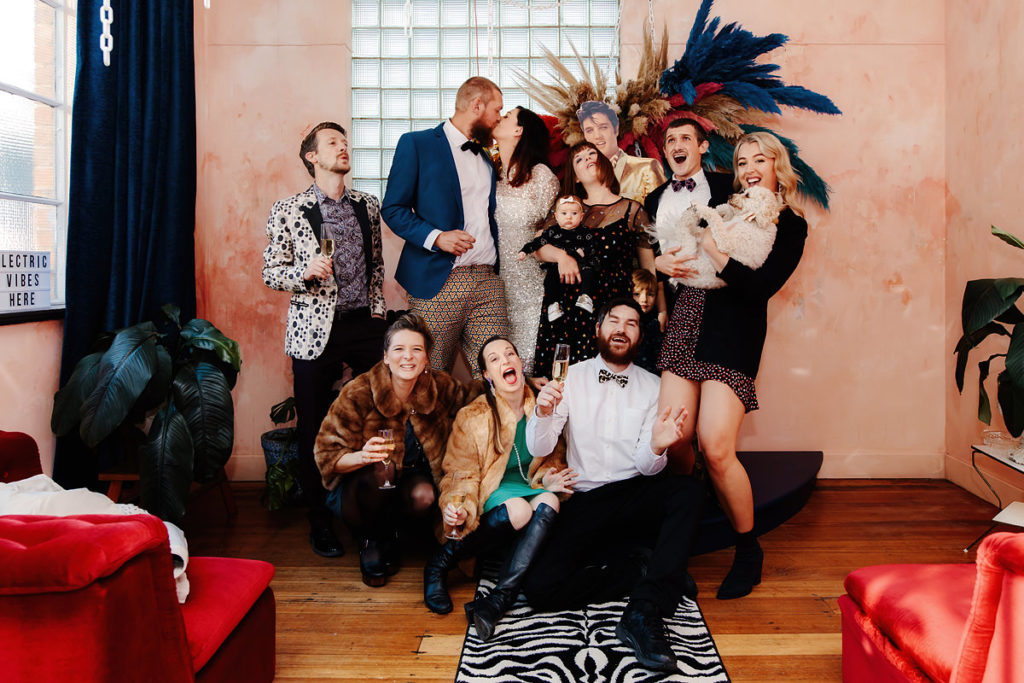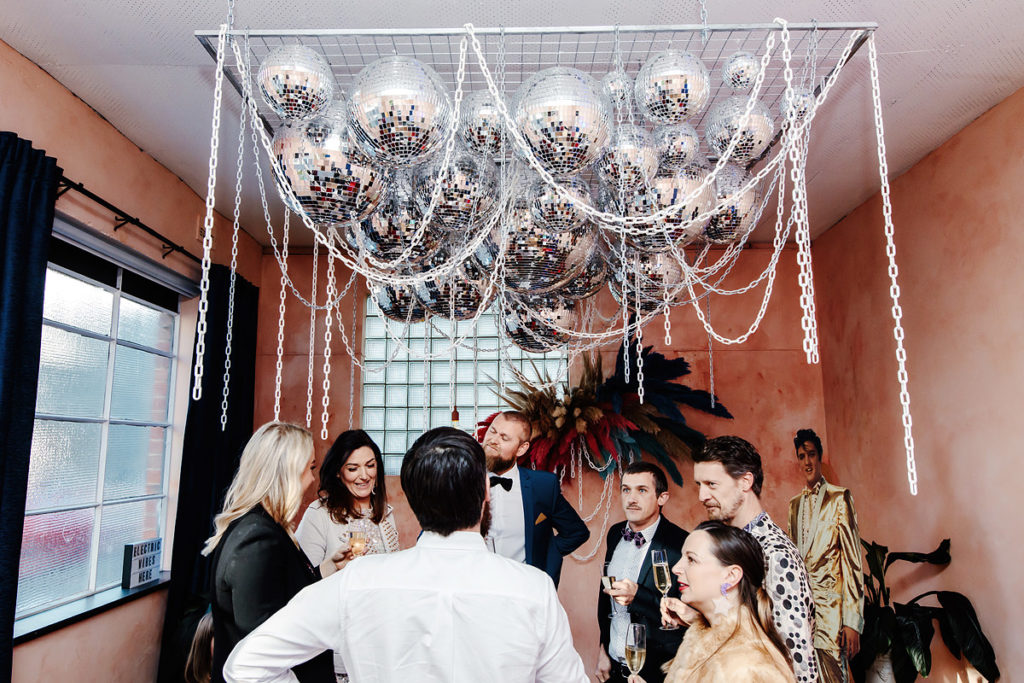 The space is littered with the hallmarks of Good Day Clubs' intricate styling – a roof filled with disco balls and chains, and decadent knick-knacks from wall to wall.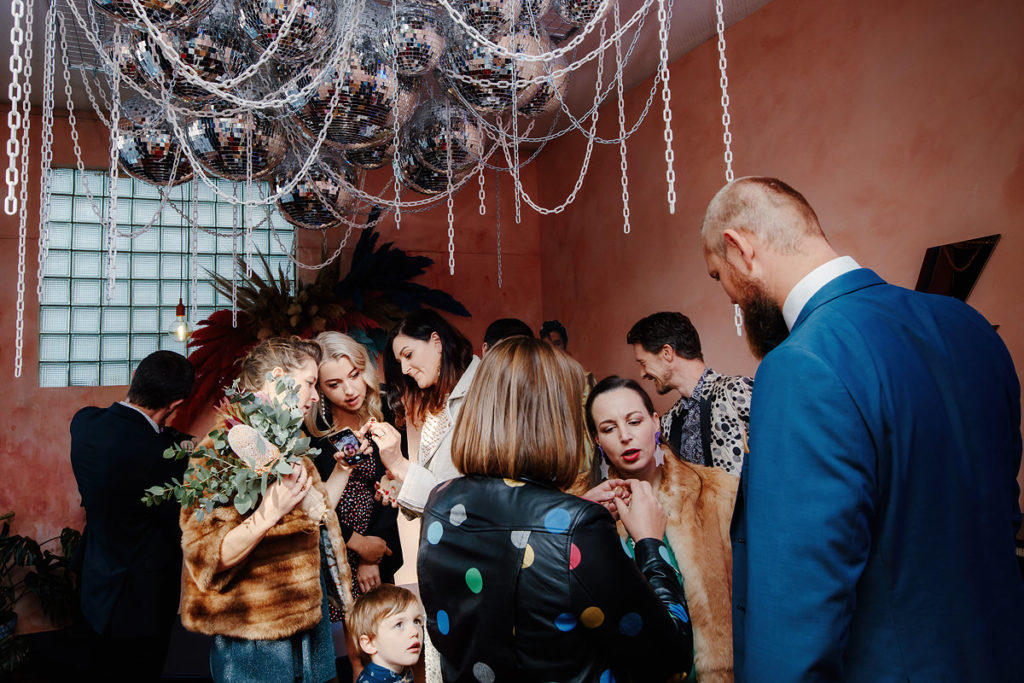 No bridal snog is complete without the floral explosions of Bloom Boy behind it.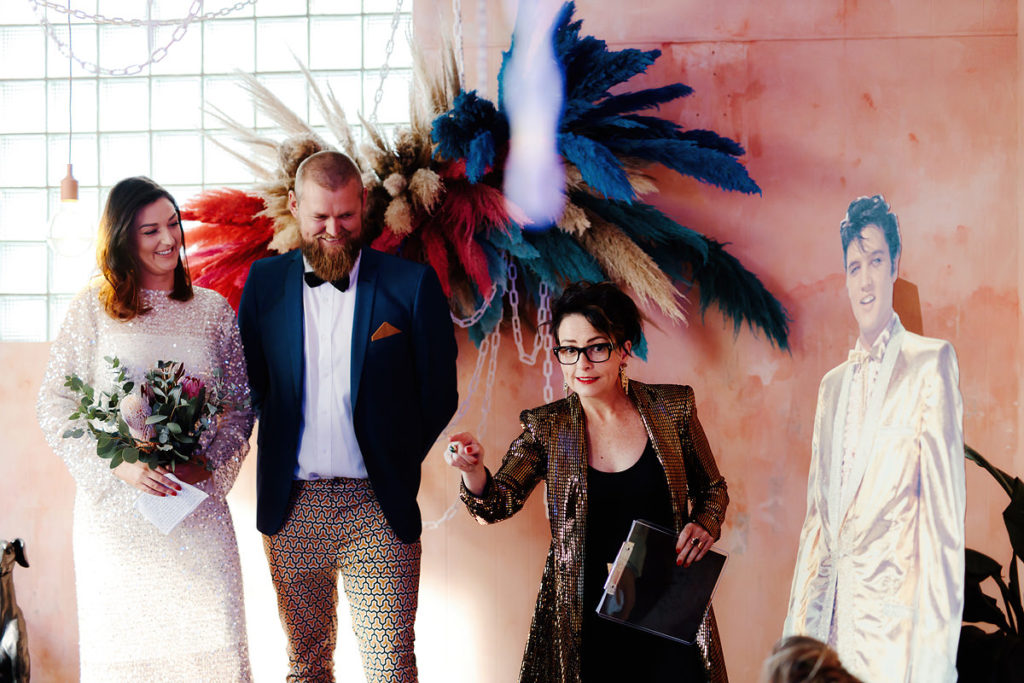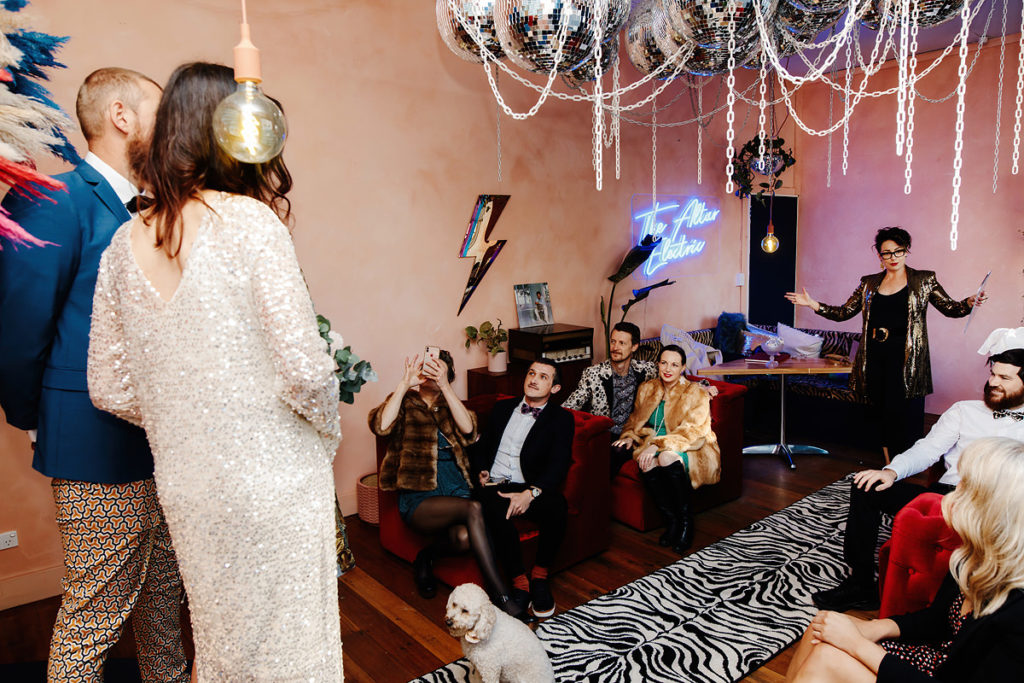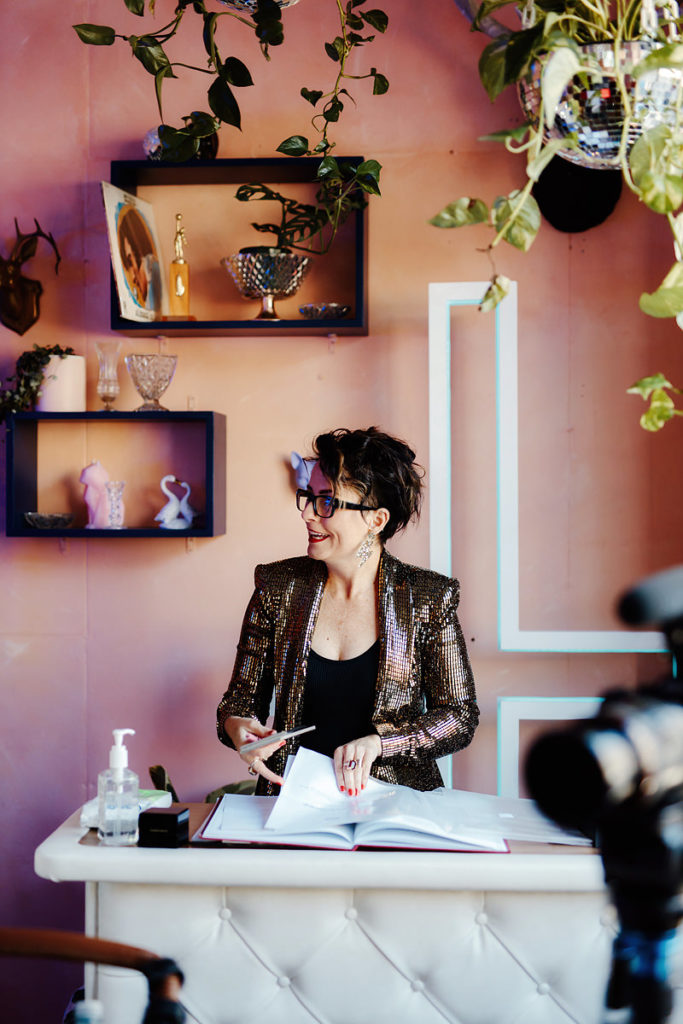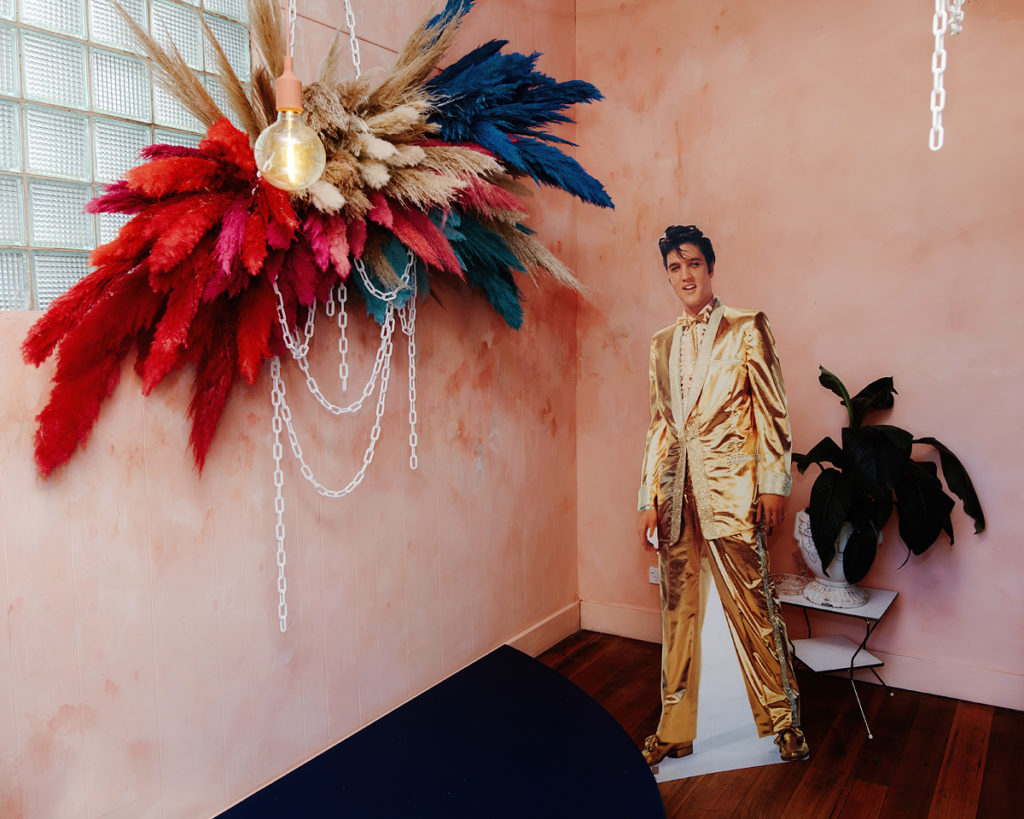 Get married at Melbournes own Vegas chapel. The Altar Electric:
Schoolhouse Studios, 81 Rupert St, Collingwood VIC
www.thealtarelectric.com.au
While you're here, check out these other unique Melbourne wedding venues, and this Two Ton Max wedding.