Gather and Tailor is an incredible rustic, industrial wedding and events space on the edge of Footscray, just slightly west of the Melbourne CBD. Couples of all types book at Gather and Tailor Wedding as there are two distinct spaces available to cater to all sizes and scales of celebration: Warehouse One, and Warehouse Two.
I've been fortunate to photograph weddings at Gather and Tailor Warehouse every other year, and so here are three couples with different types of celebrations, so you can see how they've each used both Warehouse One and Warehouse Two, and hopefully it gives a little insight into what can be done in their incredible spaces.
Gather and Tailor isn't just available for weddings, but the venue is also regularly host to cocktail event, fashion parades, corporate dinners and more.
Want an overview of Gather and Tailor Warehouse one and Warehouse Two?
An incredibly detailed blank-canvas industrial wedding venue in Melbourne, Gather and Tailor's two unique spaces can be hired separately depending on the size of your wedding and the flavour of industrial that you prefer.
Gather and Tailor Warehouse One
Gather and Tailor Warehouse One is the smaller of the two, but as with the specs below is still plenty large enough for weddings on the larger end of the dial, while having the space arranged in such a way that it's also suitable for smaller weddings. The wedding you're about to see was for Carli and Ennis, and was a communal gift from all supplies involved after a bushfire approached their first wedding in rural Victoria and forced them to evacuate. Incredible to see just how close the fire got.
Take a look at how everyone came together to get them the wedding they didn't get to, at literally the last minute, have.
Gather and Tailor Warehouse One capacity:
200 cocktail
150 seated
Warehouse Style, flexible blank canvas
Gather and Tailor Warehouse One photos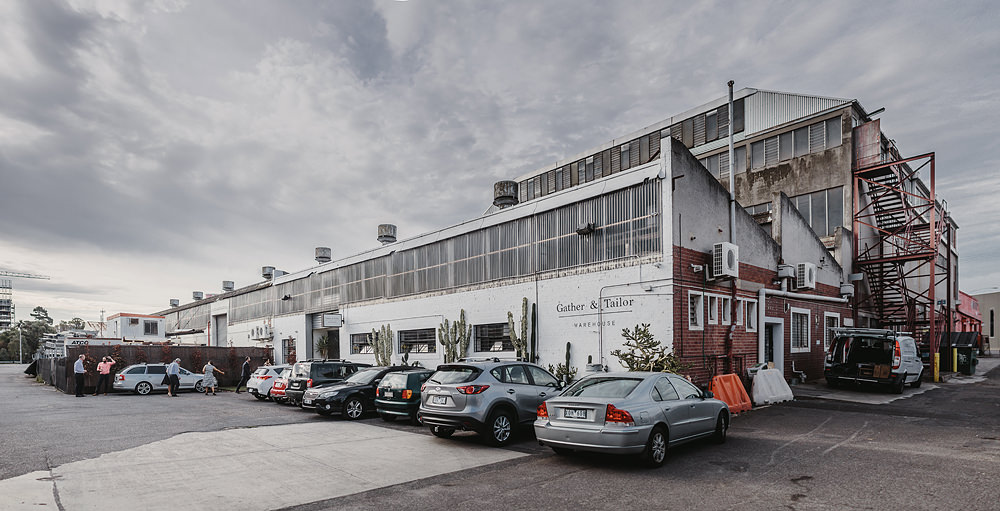 Gather and Tailor Warehouse Two
Gather and Tailor Warehouse Two is significantly larger in floor space, and one of the most epic blank canvases you can imagine. If having a smaller wedding here, the space should be used and styled in such a way that it doesn't feel like a tiny huddle in the corner of the Vatican.
The weddings you're about to see are of Ash and Karan, and Anna and Anna – theirs of which was featured on Australia's largest modern wedding blog, Hello May.
Gather and Tailor Warehouse Two capacity
500 cocktail
350 seated
Warehouse Style, flexible blank canvas
Gather and Tailor Warehouse Two photos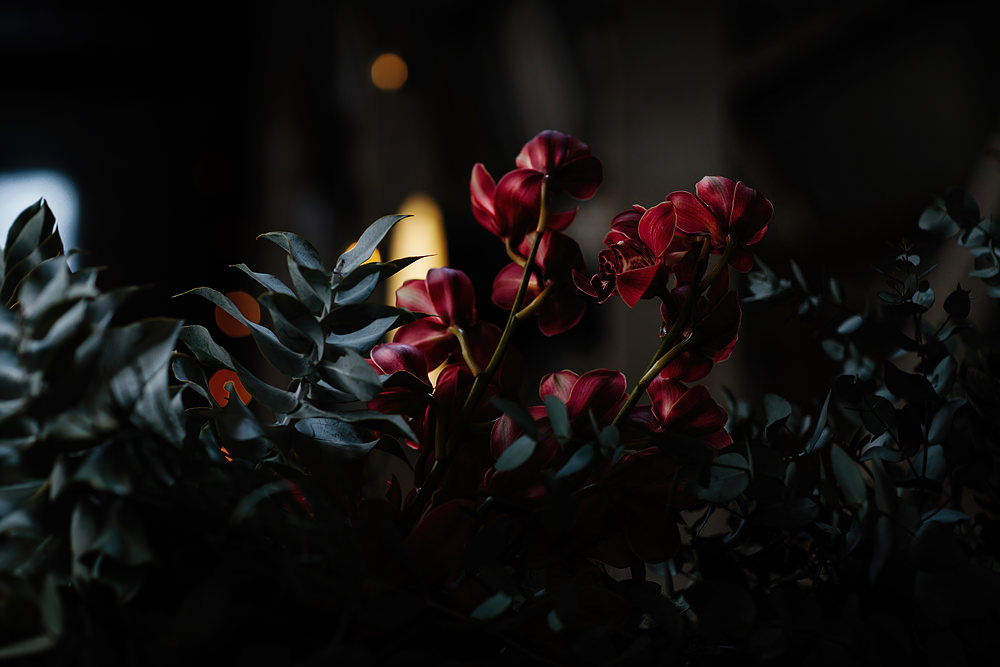 Anna and Annas beautiful Melbourne wedding vendors for their Gather and Tailor Warehouse two wedding:
Celebrant Gabriella Christopher Rings Julia Deville BRIDE ONE Dress Ellery Shoes Nicholas Kirkwood Makeup Ross Andrwartha BRIDE TWO Dress Dion Lee Entertainment The Elwood Community Shoes Proenza Schouler Earrings Ellery Makeup Ross Andrewartha Florist North St Botanical Venue Gather & Tailor Catering Pot and Pan Candles The Supply Co Lighting Technical Events Sound Hire DJ Warehouse
While we're here…
Heres some more of my wedding photography, made with couples from all over Melbourne, to the Yarra Valley, to Geelong and beyond.
Find Gather and Tailor online
Gather and Tailor website: http://www.gatherandtailor.com.au/
Find Gather and Tailor in real life
Unit 11/41-59 Sims St, West Melbourne VIC 3003
Gather and Tailor on Google Maps:
Hire me to photograph your Gather and Tailor Wedding
Wedding Photographer Melbourne – Briars Atlas: Enquire
Looking for more unique wedding venues in melbourne? If you're stoked on Gather and Tailor, load yourself up with one of Melbournes best wedding celebrants, and reach out to the team at Gather and Tailor. If you want me along for the ride to capture images exactly like those here, you can book me here.