Donut towers, friendly neighbourhood cats, and two of the most loved-up theatrical maestros on the planet, Annie and Daz, getting their wedding on at the lush winery, Immerse Yarra Valley.
Annie and Daz had family from all over the planet joining them at this beautifully lush patch of green out in the Yarra Valley, and so they made use of the sprawling on site accommodation available.
Annie also had a rogue echidna join in for their bridal portrait photos.

Cheers mate.
Enjoy this little peek into a majestic day of sunshine and good vibes at their Immerse Yarra Valley wedding.
Immerse Yarra Valley Wedding Ceremony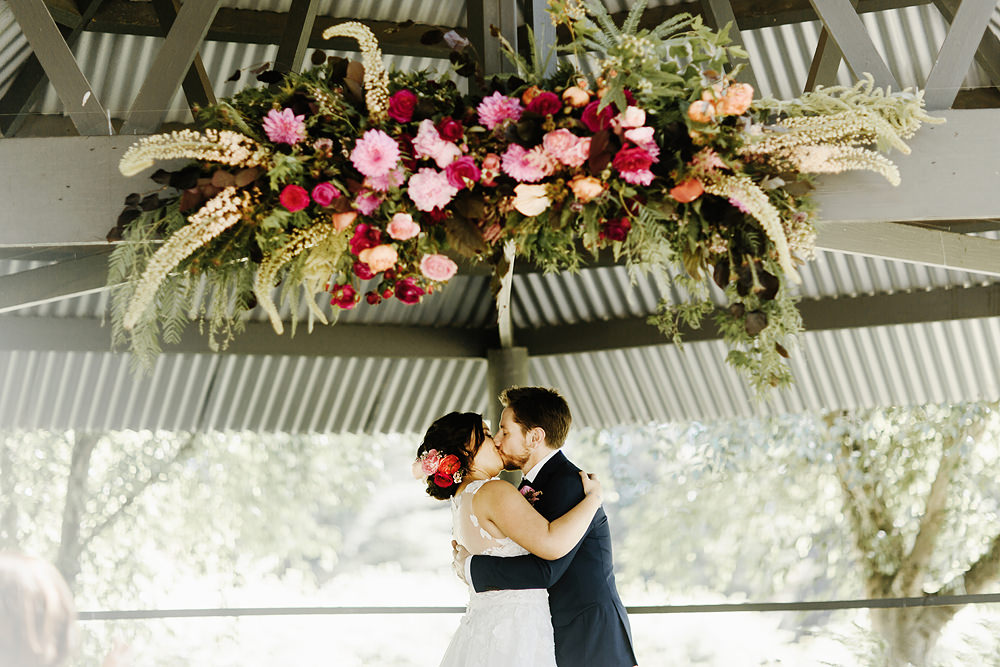 Immerse Yarra Valley Wedding Portraits
Immerse Yarra Valley Wedding Reception
Book Immerse Yarra Valley Winery for your wedding:
Immerse Yarra Valley website: https://immerse.com.au/
Immerse Yarra Valley is located about 1 hour from Tullamarine airport, and a little closer from the Melbourne CBD. Plenty of accommodation is available for guests and wedding parties alike, and the region is one of my favourite generally to spend a week, if you can spare some time either side of the wedding day itself. Accomodation available 20 rooms for exclusive use by your crew, and the standard reception length is a nice and hefty 5.5 hours.
Immerse Yarra Valley has a vineyard on site, beautiful little chapel, and a wild array of other things dotted on the property that make for a beautiful little loop for portraits. Ceremonies can either be held inside the modern enclosed chapel, or underneath a large outdoor area that's also protected from the weather.
To find out more information on the specific things available as standard inclusions, head over to the Immerse Yarra Valley wedding booking information page out here: https://immerse.com.au/wedding-package/
Visit Immerse Yarra Valley Winery
See other unique wedding venues in Melbourne, or for Yarra Valley venues, check out Stones of the Yarra Valley, this Yering Station Wedding, the pizza-wizards otherwise known as Zonzo Estate, and this impossibly wild Burnham Beeches wedding. For a country Victoria wedding venue further north, try this Sault Daylesford wedding.