Emily and Tony had a beautiful, stylish wedding at St Kilda's iconic wedding venue, the Prince Hotel – the Deck at Circa. With a room full of their loved ones, floral styling by the mastermind Katie Marx florals and a ceremony run by the inimitable Gina Liano celebrant, this was an evening of colour and brilliant love.
Photographing a wedding at The Deck at Circa always means a wedding where no-one misses a beat: there's a beautiful seamless transition from the ceremony (held either indoors our outdoors) into the reception, with the space morphing perfectly as you please between the two.
Emily had an iconic walk down a gauntlet of their family and friends, before respect was paid to loved ones passed, and a gently boisterous ceremony (in a way only Gina Liano can do) weaved their story through the room before they carried on the party into the evening.
The Deck Circa Wedding: Emily and Tony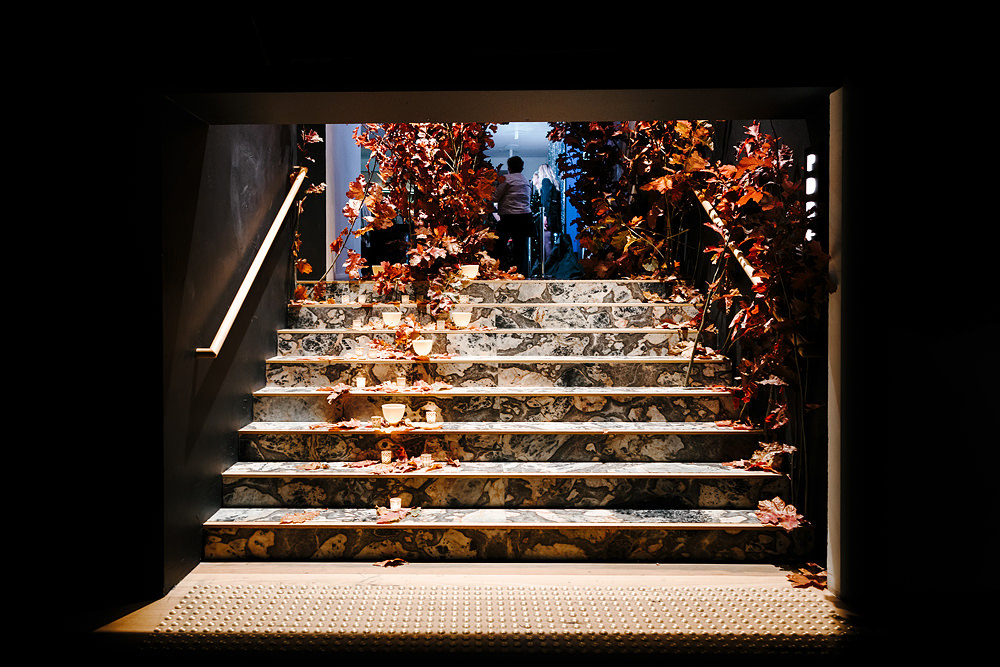 About The Deck at Circa
The Deck at Circa is a brilliant blank canvas, and a light filled space with an enormous deck area (as the name lets on) to host Melbourne wedding ceremonies indoors or out.
The area of St Kilda offers a tonne of beautiful wedding photo locations, from the foreshore nearby, all the way over to the beautiful heritage art-deco architecture of the area. Usually i'll take couples out for a 15-20 minute loop, and in that time you can cover all the art-deco hotspots, spend some time on the foreshore, and also enjoy some of the gardens around where those two worlds meet.
The Prince Hotel is one of our more known rooftop wedding venues, and has seen every type of celebration under the sun. The expansive deck overlooks Fitzroy Street, and enjoys brilliant sunsets bursting through the steel cladding around the windows.
A 300 space carpark takes care of all the guests, the venue has plenty of accommodation, and the rest of the St Kilda surrounds take care of everyone for the next day.
Hire The Deck at Circa for your wedding
Get yourself a Melbourne wedding celebrant, Katie Marx (see her handiwork at the venue just up above), C2 films (Melbourne wedding videographers super experienced with The Deck at Circa), a Melbourne wedding band AND a Melbourne wedding planner and off we go.
For another beautiful Melbourne rooftop wedding venue, check out South Melbournes Luminare.
Looking abroad? Check out this Queenstown Helicopter Elopement, and otherwise check out this post for more unique Melbourne wedding venues.
Book me to photograph your wedding at The Prince Deck
Briars Atlas Wedding Photography: Enquire